We invite you to relax in a picturesque village located on Lake Żywieckie, where you will spend unforgettable moments in our cottages.
We offer two-level, year-round, wooden 6-person houses and one year-round brick house with a fireplace, 7-person. Domki Wodnik is located in Zarzecze on Lake Żywieckie.
We provide our customers with a living room with a sofa set, TV, board games and a fully equipped kitchenette. Our clients have access to wireless Internet.
Each cottage is additionally equipped with garden furniture and a barbecue.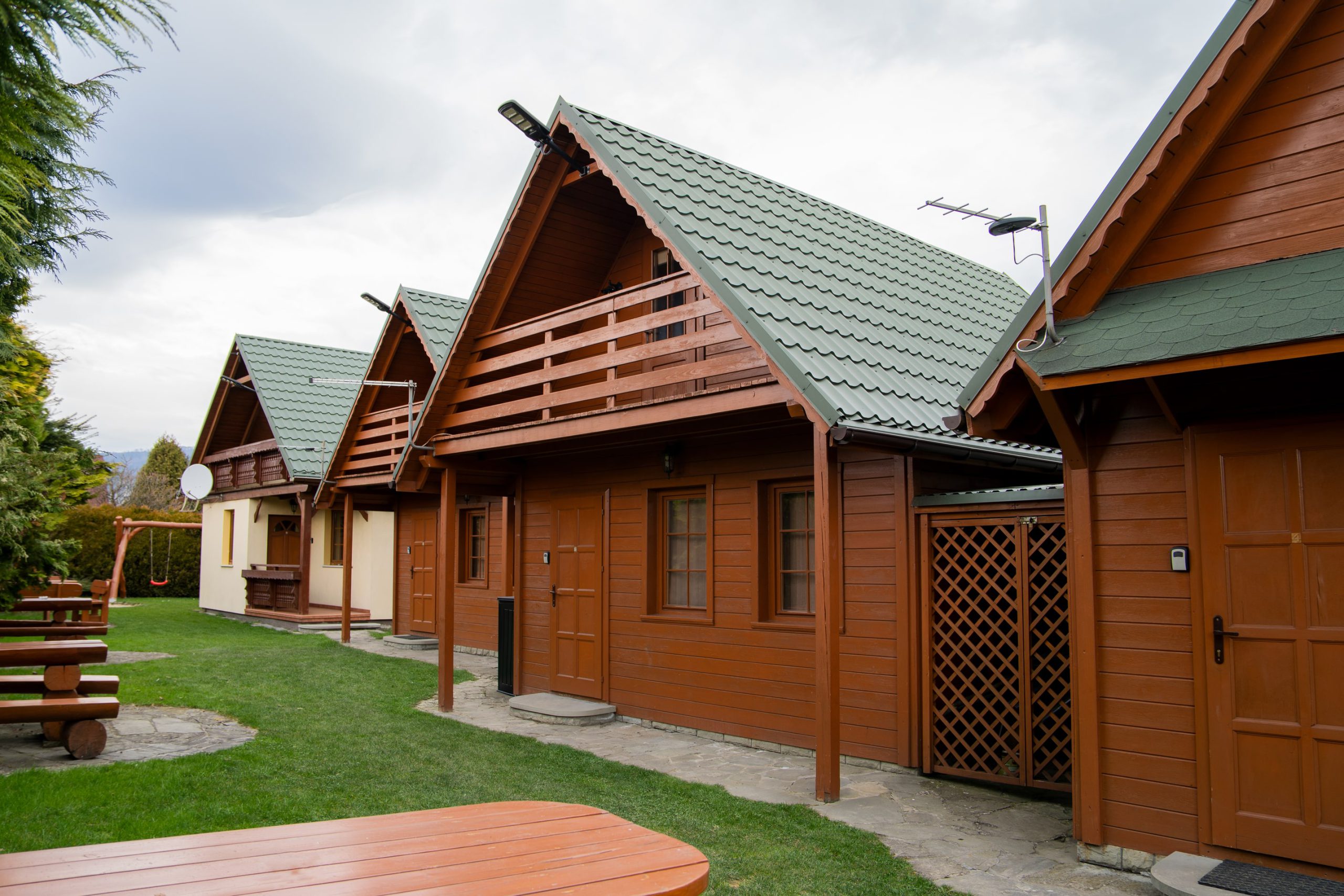 Address
Zarzecze
---
ul. Nadbrzeżna 18,
34-325 Zarzecze

Lake Żywieckie — is a retention reservoir on the Soła River, about 6 km long and 100 ha. It will certainly attract anglers who will be able to catch such fish as: pike, roach, bream, carp, zander. The summer lake is full of sailing boats and waterboats, and there are numerous tourist centers on the shore.
The area is conducive to active rest, and the nearby lake will also provide many attractions. It is a great recreational and recreational area and a big attraction of Small Beskid and Żywiecki.
We invite you!